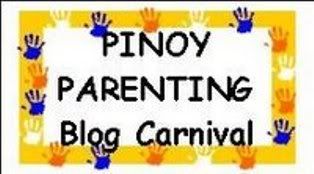 PPBC 6
: What type of parent are you?
If you are a parent of new born babies or a first time parent to-be, what type of parent would you want to be?
My nieces started messing with my SIL's cake, using their fingers to get the chocolate icing. My other SIL egged them on, and gently reminded us that it's one of the joys of childhood.
I commented that my son would be deprived, because it isn't something am likely to allow in our home, since I love icing and really don't want food being played with. I further said it's good that they can enjoy that in their grandma's house, because MIL is more inclined to let them have their way with most things.
I realized that I need not deprive my son of fun. I could purchase a cheapy-cheapy cake he can have his way with,or have him play with his own slice (instead of the entire cake).
But there it was again, an indication that I would be strict and uptight. And I worry. I worry that I will always confuse good discipline with being strict, conservative and non-fun. And I know it doesn't have to be that way. I know cool, fun parents can still have unquestionable authority with their kids. Nay, the kids might even respect and obey them more because they are allowed to BE kids.
I want to be the type of parent who my kids will want to be with in discovering things, and when they're enjoying things. I want to be able to instill in them a sense of fun and wondrous. I want them to be able to exercise their indepence, creativity, resourcefulness and individuality. I want them to feel that they have a bigger hand in how their lives are being lived.
But I have much to learn. And I accept that I am only just defining what things I really value most, the ones I want to inculcate in my children, the ones I want my family to measure success and and happiness against.